How to Start Learning Korean and Not Die Trying
Esta entrada también está disponible en: Spanish
In the past few years, the interest in learning Korean has soared, which may seem strange to you at first, but is it, really? First of all, you must know that Korean is an Asian language spoken as a native language by over 75 million people worldwide. This amazing number of native speakers is spread out among both North and South Korea, but also in countries like China, Japan, Uzbekistan, Kazakhstan and Rusia. This places it in the 12th position as regards its number of native speakers, ahead of languages like German or French. For this reason, it shouldn't be surprising how so many people now want to learn Korean. So if you're one of these people, or you are just curious as to what the Korean language is like, pay attention, because in this post we're letting you know how to start learning Korean and not die trying.
Study the Korean alphabet
If you really want to learn Korean, one of the first things you will have to know well is its alphabet. The Korean alphabet, known as hangul, is relatively easy although, of course, it's completely different to the latin alphabet we use in English, for instance. In general terms, you should know that:
– Hangul is made up of 24 letters (14 consonants and 10 vowels) plus 16 diphthongs and double consonants, which equal a total of 40 letters.  
– Also, Korean uses almost three thousand Chinese characters, called hanja. These used to represent words with Chinese roots. However, hanja is nowadays almost exclusively used in fields of academic writing, newspapers, literature, names, etc. In fact, it hasn't been used officially in North Korea since 1949.
Korean numbers
One thing I can assure you about Korean is that it will never cease to amaze you. In the case of numbers this is so because two different numerical systems are commonly used in Korean:
– Native Korean numbers: this is used to express ages, the time, number of people or things, among other things.
– Sino-Korean numbers: this system derives from the Chinese numerical system, and it is generally used for dates, temperature, money, addresses, phone numbers, and numbers over 100.
If you're interested in learning Korean numbers probably, I recommend you read this article.
Learn Konglish
Yes, you read right: "Konglish", that is, Korean + English. As you know, languages develop new words every day and many of these words are actually taken in from a foreign language. As far as Korean is concerned, it is greatly influenced by the English language, so there are hundreds of Korean words which are actually really similar to, if not the same as, English words. This is what we call loanwords, which in Korean are used daily. So, for instance, words like "computer", "taxi" or "ice cream" are pronounced almost exactly the same in Korean as they are in English. This will make it a lot easier to memorise Korean vocabulary, right?
Korean grammar is a piece of cake
That's right. If you're learning Korean, you will notice that its grammar is much easier than that of languages like Spanish or French. This is because, among other things, Korean verbs are conjugated by modifying the last consonant or syllable in a rather predictable way. Also, verbs don't change depending on the pronoun, which does happen in Spanish, for instance. This makes the grammar much simpler. And on top of that, you should probably know that Korean pronouns are very rarely used, so it is the context that will aid you to decipher the rest of the message.

Find the best resources to learn Korean
Like for most languages, the Internet is packed with Korean learning resources which can help you learn it more easily. For instance, if you want to learn and practise the alphabet, you can visit this interactive website. If you're after a good Korean dictionary, I recommend using this one here.  As you can see, there are many resources out there, you just have to find them online. But if you'd rather be given a list with the best ones, stop looking, here's a really good one.
Don't become obsessed with the difficult aspects of Korean
Even though your aim might be to master this language at some point, if you want to start speaking Korean you should probably avoid the most difficult aspects at first. For this reason, I encourage you to focus firstly on day-to-day Korean vocabulary. In this way, you will be able to get by in daily situations in no time.
Furthermore, as I mentioned earlier, Korean grammar is pretty straightforward. An example of this is the fact that adding the verb "to do" at the end of many Korean words will actually turn them into verbs. So once you know this verb well in Korean, you can use it to make many other verbs. That's cool, isn't it?
Memorise common colloquial phrases
Just as I mentioned above, you must really start with those phrases that will help you get by, especially at the beginning. For this reason, I recommend that you get yourself a good phrase book which includes common Korean phrases and expressions, and that you study it well and often. If you do that, you will be able to start communicating in Korean from day one. Here's an ebook which can help you a lot. However, I do recommend that you do a little research and find the one that adapts to your needs best.
Korean has no tones
Even though Korean pronunciation can be difficult at first, it is much easier than many other languages. Korean words can have several meanings, depending on the context, but they are pronounced exactly the same every time. This does not happen in languages like Chinese, in which the tone will modify the meaning completely.
In many languages, called tonal languages, the tone of a word changes its meaning, which can make it really difficult to learn and memorise. But with Korean this does not happen, so you needn't worry about it.
Koreans and language exchange
Native speakers of Korean are, in general terms, quite proud of their language, so they are fascinated by the fact that people from other nationalities and cultures are interested in it. Therefore, it's relatively easy to find people who can help you learn Korean. This is why I encourage you to engage in language exchanges in which you can teach English, or any other language you know, and they can help you learn Korean. As you know, language exchange is one of the best and easiest ways to learn a language, and it doesn't cost a penny!
Enjoy your learning process and stay positive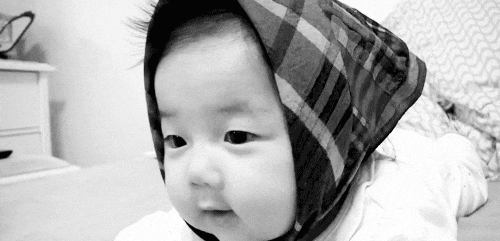 When we learn a language, the attitude we develop when overcoming difficulties will really make a difference. If your attitude when confronting a difficulty involves your getting frustrated, annoyed or discouraged, it probably means that you're not interested in learning the language, which is fine! However, if you really want to learn a language like Korean, it is essential that you have a positive mindset and that you learn to enjoy learning. For that reason, I believe it is really important to immerse yourself in the culture and that you learn to enjoy the cultural and linguistic differences of a language like this. For example, if you like listening to music, why don't you dive right into K-pop (Korean pop). By including this sort of Korean cultural elements into your daily life, you will learn to enjoy learning Korean. And I'm sure that Korean culture has plenty of things to offer that you will fall in love with!
So have you decided to learn Korean yet? If you found this post useful, don't forget to comment and share. And please, let us know the resources you use and how easy of difficult you're finding the Korean language!
2